Marketing, Advertising & Graphic Design for COMUNITYmade
Marketing and design work for COMUNITYmade, a new, footwear brand handcrafting premium, Italian leather shoes in downtown Los Angeles with a mission of donating $10 of every pair to local charitable organizations.
Graphic Design for E-Mail Marketing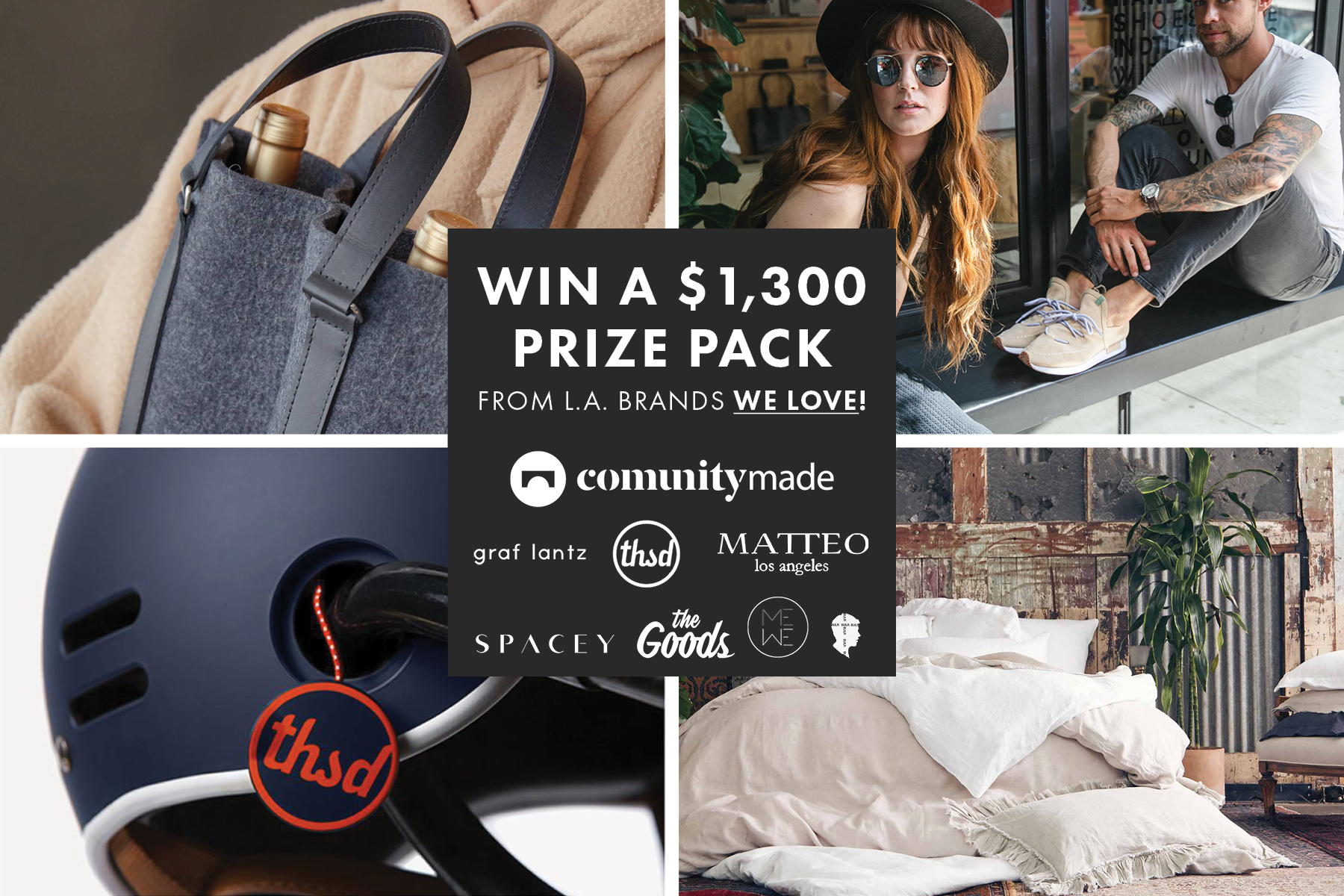 An original UI concept made in InDesign with original photography all taken by me as well. As a Graphic Designer and Marketing Coordinator, I'm well-versed in Adobe's Creative Suite, Shopify, Squarespace, HTML, and CSS.
Social Media Strategy for @comunitymade
All images are edited and shared by me onto Facebook, Instagram and Twitter with my own original copywriting. I have been running the social channels at COMUNITYmade since September 2017. I also regularly update their Pinterest.
Social Media Strategy for @tickleberryplace
Tickleberry Place was an indoor play place for kids set to open in South LA in 2017. I was brought on to manage their social channels, and help promote their crowdfunding campaigns. Every day, I would research fun kids crafts, recipes, and activities, and apply Tickleberry's brand identity to the posts or create original graphics. I reached out to numerous celebs and mommy blogs, and posted to our stories during events. You can find them @tickleberryplace on Facebook and Instagram, and @tickleberryfun on Twitter.
Branding and Promotional Materials for Urban Creatives
Urban Creatives is a rapid accelerator and pitch competition launched in 2017 as a joint venture between EBONY magazine, Universal Music Group and Urban Co-Lab as an effort to diversify the tech industry with minority entrepreneurs from the music, film, television or other creative industries.
I designed all the branding and promotional materials you see below with additional posts on social media at @urbancolabatx, as well as the website, which, is unfortunately no longer active.

Web Design, Wayfinding and Social Media Content Creation for Night Market Cleveland
Graphic design work that I've done for S.O.S. and Night Market Cleveland. The work includes signage, wayfinding, print and packaging for the monthly non-profit event held in Cleveland's Asiatown.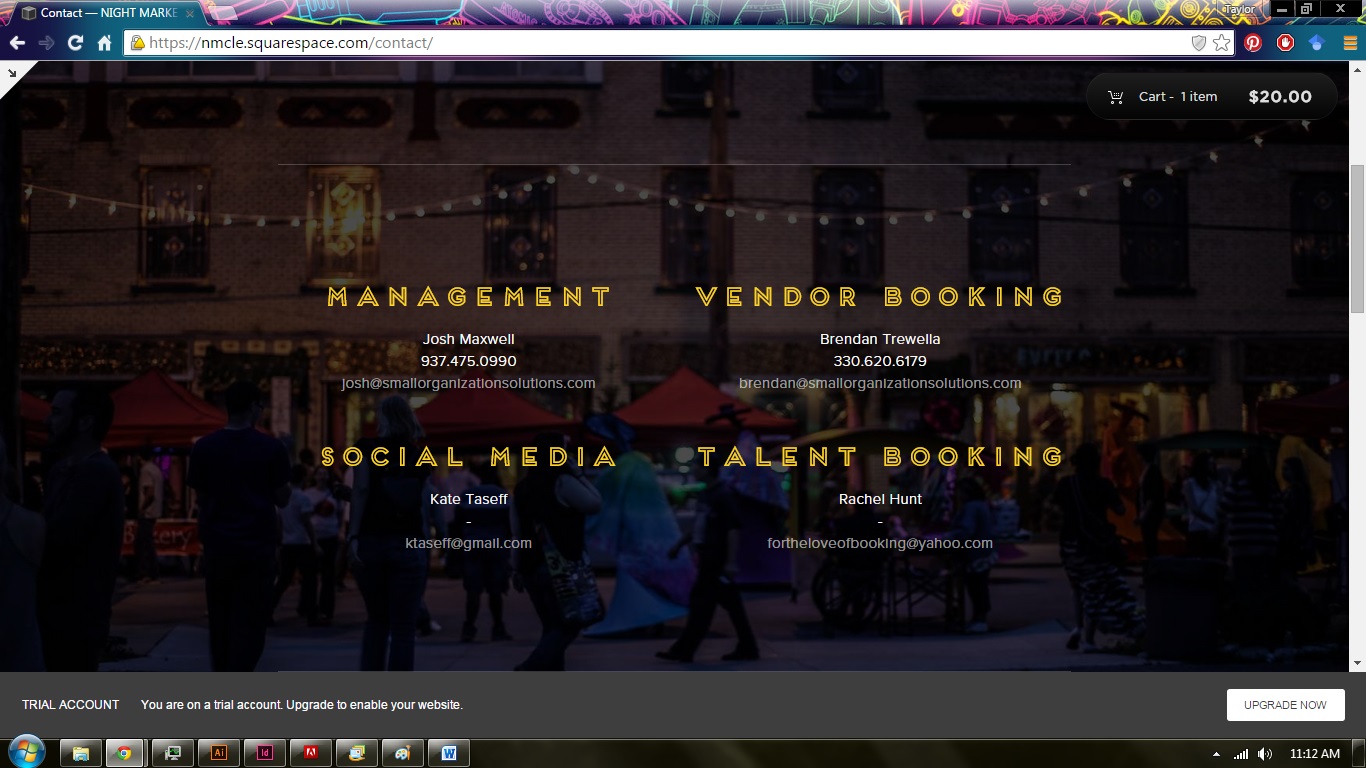 Business Card for DJ Dill
A CSU student named Dillon who DJs weddings and school parties wanted a card that was professional and sharp, yet colorful. While I started off a little hesitant at his request for a rainbow of colors, by restraining the spectrum to minimal applications, I was able to create a sophisticated look that Dillon was ecstatic about. The vinyl on the front coupled with the pixels on the back bridge the old school with the new school and disk jockeying with digital production. The typeface brings an industrial house vibe for an overall feeling of someone who is contemporary, but can work a variety of sounds.
Business Cards for CoreOne Commercial
As an Austin-based real estate developer, this is Matt's second company. He sold the last, Capella Commercial, and recently began CoreOne as a solo venture. In addition to designing his website and business cards, I also was responsible for filing the LLC papers with the Secretary of State to register the business's name, as well as, setting up his social channels on Instagram, Faceook, LinkedIn, and Twitter. CoreOne's website is www.coreone-re.com.
Packaging Concept for Berry Hotel Brand Coffee
As my father tells me, our great grand-uncle had a semi-famous hotel in Athens, Ohio called the Berry Hotel. My father, who also has years of experience working in hotels, created a fair-trade, organic coffee line in his honor. The brand is now called Berry Hotel Brand Coffee, but this was an early concept imagining it as a coffee specifically sold to hotels, thus, the single portion size shown that might be found in a guest's room.